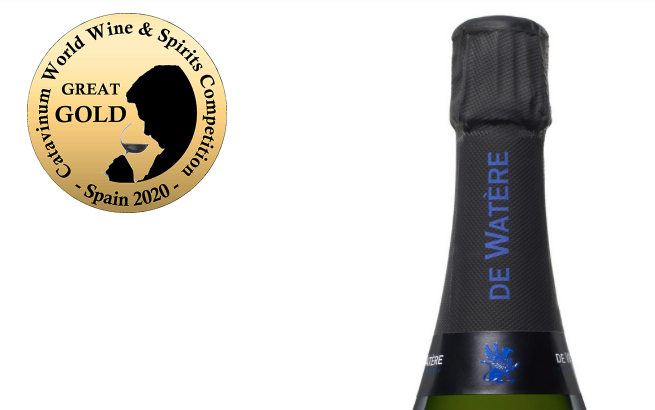 Awards: Great Gold at CWWSC 2020
At the CWWSC 2020, De Watère Cuvées were allowed to shine once again!
Both, our Prestige Brut Blanc and our Prestige Rosé de Saignée were awarded the hugely prestigious Great Gold Medal; outperforming even Gold standards!
Over 3,000 wines were tasted and only 55 Great Gold medals were given. De Watère is the only champagne being awarded this honour.
We couldn't be happier as this continued success (we won the same Awards when we last participated in 2016) proves that our original sustainable production methods create truly special Champagnes.