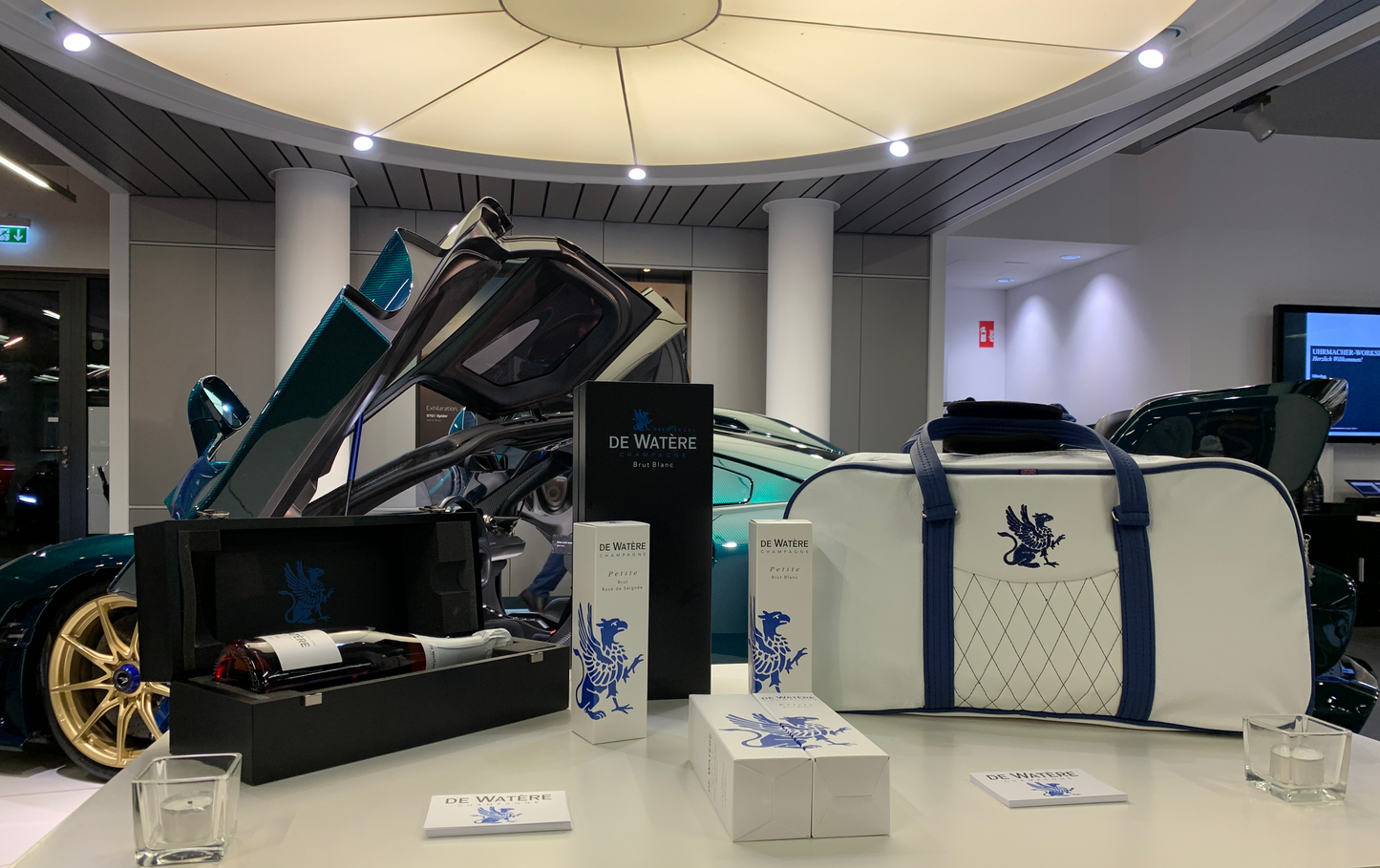 Event: An Evening with McLaren and Fine Timepieces
De Watère meets McLaren and fine time pieces - an elaborate mix
We supported our friends from McLaren when they invited their most loyal customers to get familiar with the finest time pieces.
The guests were greeted with a glass of our Premier Cru creations, choosing either the Prestige Brut Blanc or Prestige Rosé de Saignée, before taking a seat at an assembly table where they learned everything about the inner workings of fine watches. Each pair of attendees disassembled and then reassembled a watch while a master watch maker guided them through the process and explained every part.
Of course, we catered to the guests' need for celebrating this special moment.