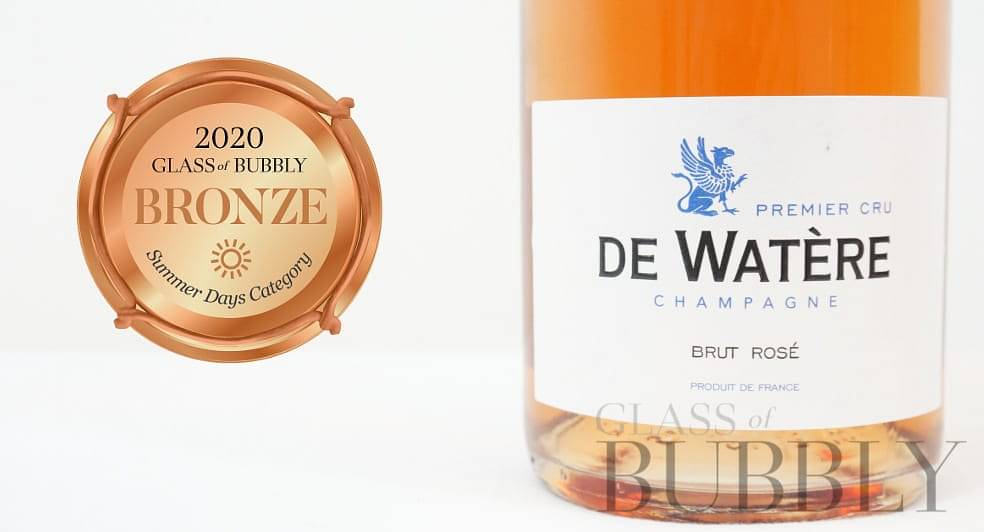 2020 has been an amazing year for Champagne De Watère with winning many awards in global sparkling wine competitions. To strengthen last year's performance, we are proud that we have been awarded by Glass of Bubbly, winning two new prizes. 

Wines are judged blindly 
Each of the awards are taking place in London and last year the Glass of Bubbly Awards received the biggest number of entries ever. The most important aspects of the Glassy Bubbly awards is the fact that tastings are being done blindly. The selected tasters will not know what the bottles contain and where it comes from. This means that they are chosen based on the flavours and aromas alone. Each wine goes through a detailed tasting over a period of two days. They get points.
De Watère wins two prizes
Our Prestige Rosé de Saignée was awarded with a Bronze Medal in the category of Summer Days. Judges have given our award-winning Champagne the following notes: "An herbaceous, red fruits, bruised red apple aromas. Well balanced. Fruity and sweet yet throwing a dryness at you. Red berry fruits, cooking apples and a touch of forest floor / yeasty in length." 
Very highly praised as well was our Prestige Brut Blanc, winning the Creamy Category Trophy. This premium luxury champagne's complex aromas include hints of cinnamon and exotic fruits making it a truly an award-winning champagne.

We are looking forward to continuing our story with De Watère Champagne in 2021 with competing in new competitions and offering more champagne lovers the original taste of champagne. 
About Glass of Bubbly
Glass of Bubbly are not calling themselves experts, the wine producers are the ones which should be recognized. This is a positive channel of communication born out of passion for the subject. Right now, they are one of the busiest names showcasing the finest fizz from around the globe. Champagne De Watère is happy to be acknowledged as an award-winning champagne by this global platform.