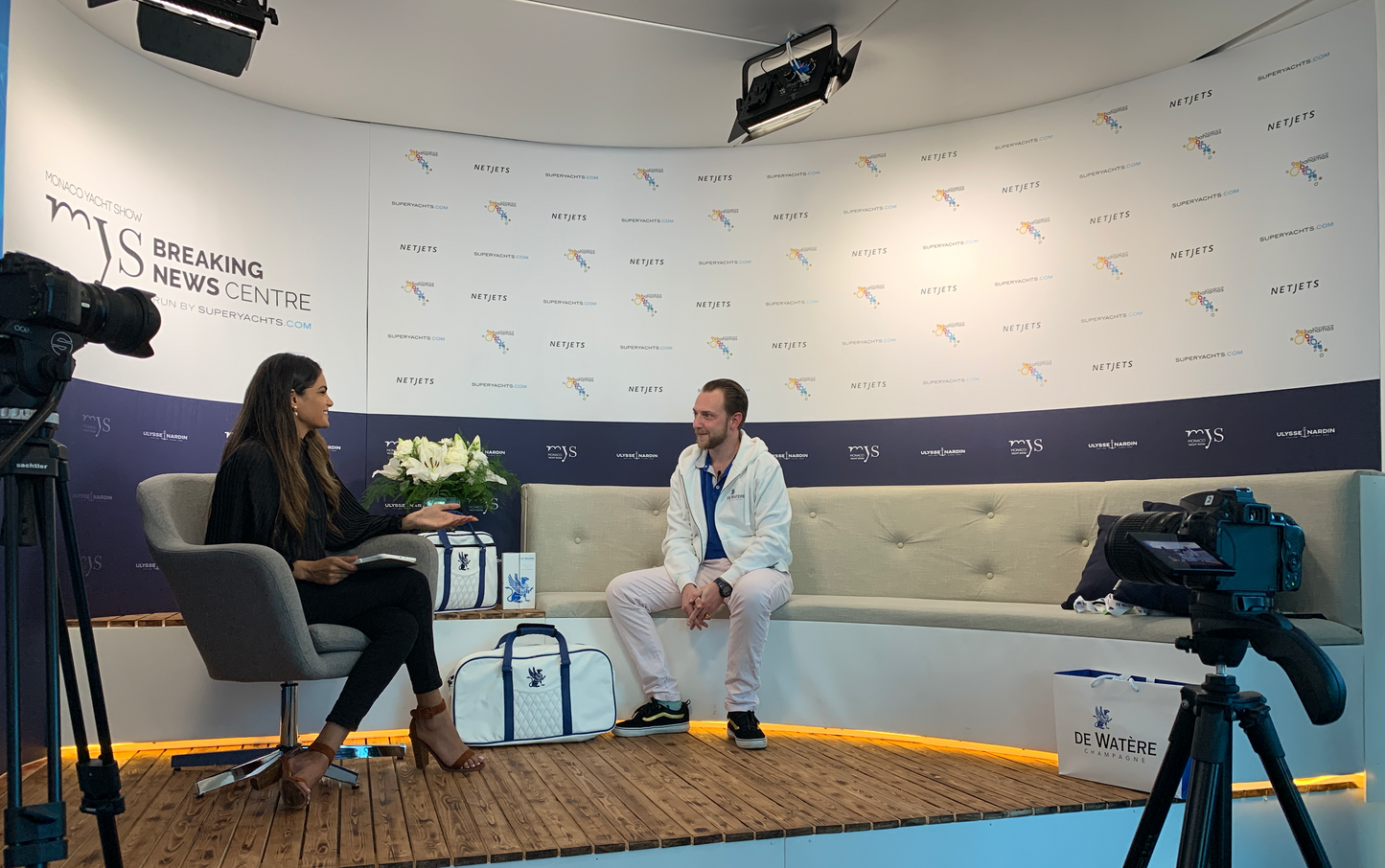 Interview: Monaco Yacht Show 2019 - Evolution of De Watère
Where is De Watère going and what's it got to do with travel luggage?
During the Monaco Yacht Show 2019, Mr Konorza was once more invited to the official Breaking News Centre by Superyachts.com to give an exclusive interview.
De Watère Lifestyle Accessories
This year, he shared a preview of the latest products of De Watère and gave an outlook on the evolution of the brand: We are venturing into limited-production  lifestyle accessories.
In line with our aim to support our customers in their special moments, we expanded our range from Champagne to travel luggage and messenger-style bags, handmade in England from the finest Italian leather. All items are limited editions and will be changed periodically.
Article on Superyachts.com: MYS 19: Get Accessorised with Champagne De Watère
To find out what drives us at De Watère, watch the interview below: