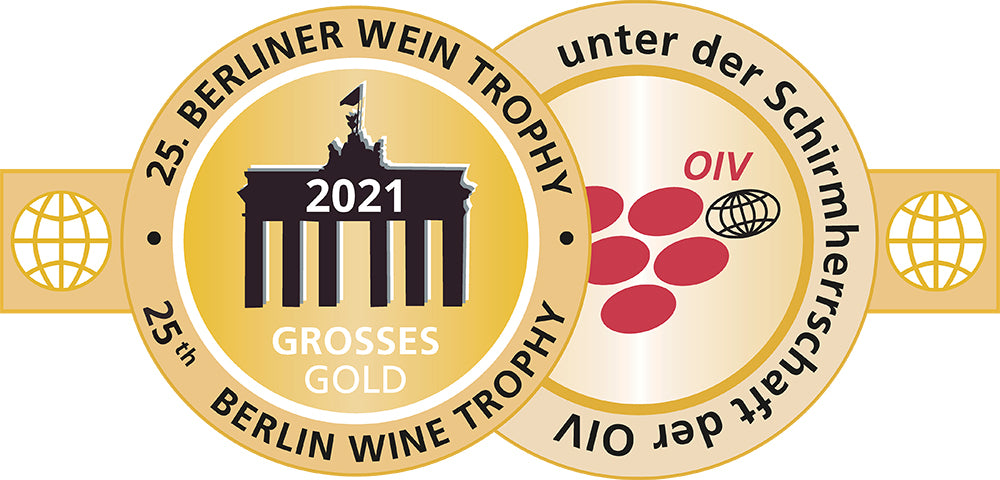 Awards: Grand Gold & Gold at Berlin Wine Trophy 2021
The Berlin Wine Trophy 2021 just published its results after a period of intense tasting. Berlin Wine Trophy is the world's largest wine competition and Germany's most important international wine tasting under the patronage of the OIV and UIOE. Some 400 judges tasted each entrant according to a 100% scale which is then converted into medals.
We are blown away by this success as our Cuvées entered the highest ranks among the 15,000 entrants tasted.
In the Champagne Category, only 2 Grand Gold Medals were awarded!
And guess what? Not only did we win one of them (which in itself would be fantastic!). We won it a second time in a row for our Prestige Brut Blanc! The highest honour.
Our Prestige Rosé de Saignée impressed the panel  so much that they awarded a Gold Medal - also for the second time in a row!
For the first time, our TEN21 was submitted to be judged by the panel. We could not be happier! Our anniversary Champagne won an impressive Gold Medal - continuing De Watère's history of excellence.
This continued success for all three of our Champagnes affirms our conviction that honest, sustainable production is not only "a" way but "the" way as it clearly makes superior Champagnes while protecting our world. What more could one wish for?
Now we are surely raising a glass of each - just to double-check the panel's decision of course. Santé!